Every year, the University of Lille welcomes many international students and offers a rich and varied range of events throughout the year.
To have an overview of our latest and upcoming events, we invite you to visit the 'Activities and events' page.
Buddy system for international students
Looking for some companionship during your trip to Lille? Download the ULillExplore app and join our Buddy System!
This application will put you in contact with the "Lilord" (buddy) who best matches your profile. They will be able to help you both before and during your stay in Lille, whether it's with administrative formalities, academic support, visiting the city or all kinds of other activities – it's up to you to tell them what you're looking for!
So sign up now and become a "Lilot" (beneficiary)!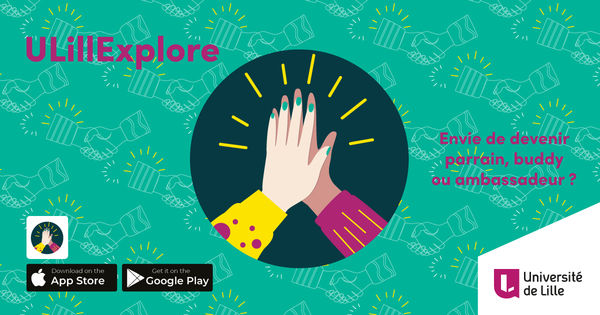 The welcome days take place twice a year, in September and January on the various campuses of the university.
During this period, the university offers a program rich in discoveries and conviviality.
Students who come individually and on an exchange program will be able to take advantage of these days to discover the university, the city of Lille, and French culture.
Let's meet on 28,29 and 30 September 2021.
More information to come on the Welcome Days website.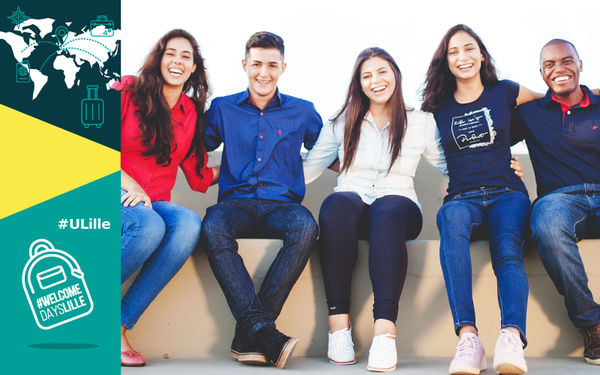 With 9,500 students coming from all over the world at the gates of Belgium, the Netherlands, Germany and the United Kingdom, the international openness of the University of Lille is much more than a specificity. This asset and this state of mind is what International Student Week celebrates and celebrates every year in November.
Information meetings, testimonials, conferences, café-languages, photo exhibitions, gastronomy ... For a week, let's take advantage of the many meetings, discuss and exchange together in a friendly atmosphere, get to know each other and discover the University's partner universities from Lille. Students, staff, teachers, researchers, all mobilized for the occasion and to enthusiastically propagate the dynamism and intellectual influence of the University of Lille!