All master's and PhD students on the graduate programme are invited to take part in these events.
One year with the Graduate Programme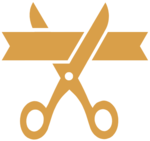 INAUGURATION DAYS
Every year in October

The aim of this event is to welcome students from the graduate programme and outline the scientific topics covered by the programme via interdisciplinary conferences. Workshops to facilitate student integration and help them meet one another and sessions with poster presentations are also held as part of this event. The seminar run at the beginning of the academic year is a wonderful event to bring master's and doctoral students, lecturers and researchers together.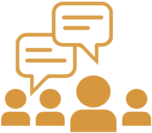 END-OF-YEAR CONFERENCE
Half-day event each year in June
This event is organised by the doctoral students on the graduate programme and follows the standard format of scientific conferences. On the agenda: interdisciplinary discussions and poster presentations.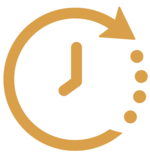 AFTER WORKS SESSIONS
Late afternoon every month
These informal events give participants the chance to meet with a professional working in their area and discuss their academic and professional background. They are a wonderful opportunity for master's and doctoral students on the programme to begin to look ahead to their own careers
Would you like to suggest the next guest speaker or share your experience with our students? Contact us at graduate-programme-iksuniv-lillefr

PHD JOY DAY
2 to 3 weeks in late January
The PhD Job day is the 100% digital job fair for PhD students and Master students looking for a thesis. The objectives are to prepare PhD students and Doctors for their career and to show them the possibilities offered after their thesis.
The "Collège Doctoral" in partnership with the Graduate Programme of the University of Lille have done their utmost to offer a quality job forum involving human resources and actors from the Hauts-de-France region (APEC, MEL, Hauts-de-France Region, etc.).
More information at: https://phdjobday.eu/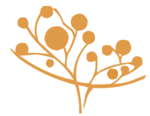 INTERNATIONAL ACADEMY
Every year in August

The International Academy in partnership with the Graduate Programmes offer an online-taught 25-hour summer training open to all international students who have been admitted to a Graduate Programme (GP) in Lille. It aims at preparing them for higher education studies and everyday life in France through an intensive training in the French language, but also culture, methodology and an insight into the academic environment, in line with their language level and fields of study.
If you wish to join the training, reach out to the Graduate Programme office, once and only once you have been selected as a GP student and ask for the form.
The participation is fully covered by the Graduate Programme office.
More information at: https://www.international-academy.fr/