This page provides useful information that will help you prepare your arrival and stay in Lille.
For more info, check out the Starter box!
Find accomodation before you arrive
Visa, residence permits, immigration and integration offcie (OFII)
All your administrative procedures on a single platform!
Simplify all of your administrative procedures by registering on the online Livin France platform. Once you have registered, this one-stop platform will allow you to monitor and manage all the accounts you need for daily life in France.
Inscription, sécurité sociale, CVEC ...
From the airport, by bus or car and accessing campus!
International Student Week!
With 9,500 students coming from all over the world and situated close to Belgium, the Netherlands, Germany and the United Kingdom, the international opening of the University of Lille is much more than a specificity. This asset and state of mind is what the International Student Week wants to put forward each year in November.
Information meetings, testimonies, conferences, coffee-languages, photo exhibitions, gastronomy... During a week, please take, all together, advantage of the numerous meetings, discussions and exchanges in a friendly atmosphere, let's get to know each other and discover the partner universities of the University of Lille. Students, staff, teachers, researchers are all mobilized for this event, ready to spread with enthusiasm the dynamism and the intellectual influence of the University of Lille!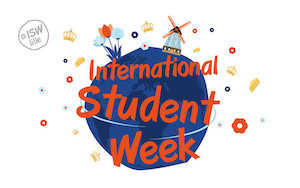 The « Welcome Days » take place twice a year, in September and in January on the university's various campuses.

During this period, the university offers a rich program, full of discoveries, events and conviviality. These days are an opportunity for free movers and exchange students to discover the university, the city of Lille, and the French culture.