Every year, the University of Lille welcomes many international students and offers a rich and varied range of events throughout the year.
To have an overview of our latest and upcoming events, we invite you to visit the 'Activities and events' page.
Buddy system for international students
Looking for some companionship during your trip to Lille? Download the ULillExplore app and join our Buddy System!
This application will put you in contact with the "Lilord" (buddy) who best matches your profile. They will be able to help you both before and during your stay in Lille, whether it's with administrative formalities, academic support, visiting the city or all kinds of other activities – it's up to you to tell them what you're looking for!
So sign up now and become a "Lilot" (beneficiary)!Still hesitating? Then follow the guide and let yourself be tempted!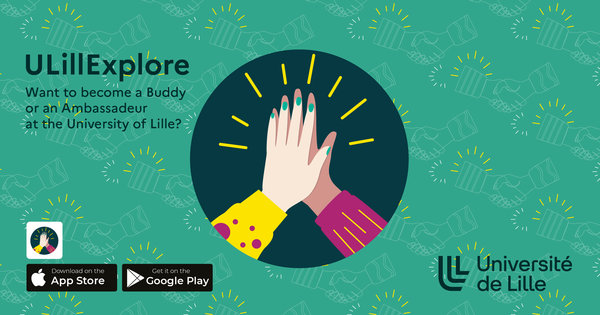 The welcome days take place twice a year, in September and January on the various campuses of the university.
During this period, the university offers a program rich in discoveries and conviviality.
Students who come individually and on an exchange program will be able to take advantage of these days to discover the university, the city of Lille, and French culture.
Let's meet on 28,29 and 30 September 2021.
More information to come on the Welcome Days website.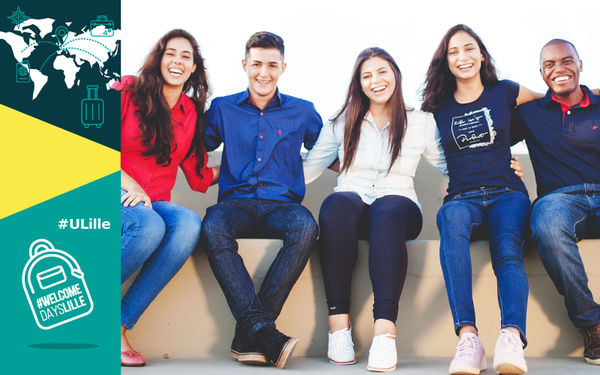 The services of the Maison Internationale
The Ressourcerie
In partnership with the Maison Internationale and the L.I.S.A (Lille International Students Association), the Ressourcerie aims to help and support the international students of the University of Lille based on a simple principle.
Students or staff of the university wishing to give up some objects they no longer use can go to the ressourcerie to donate them. The type of object can vary from kitchen utensils to household linen and small pieces of furniture. The resourcerie then recovers these items and redistributes them to international students who need them.
This project is part of an eco-responsible and solidarity-based approach and will allow the recycling of objects.
If you are interested in the project, the Ressourcerie is located in Building A4 on the Cité Scientifique Campus.
Opening hours: Tuesday from 9am to 12pm and Thursday from 1pm to 4pm
More information on the Facebook web page.
The Computer Room
The Maison internationale has a computer room with 10 computers and scanners. This room is freely accessible to all students who wish to come and do research or study.